Plaza Premium Group opens Aerotel Beijing, the largest in-terminal international airport hotel in China
Located at Beijing Daxing International Airport, Aerotel Beijing offers flexible check-in/out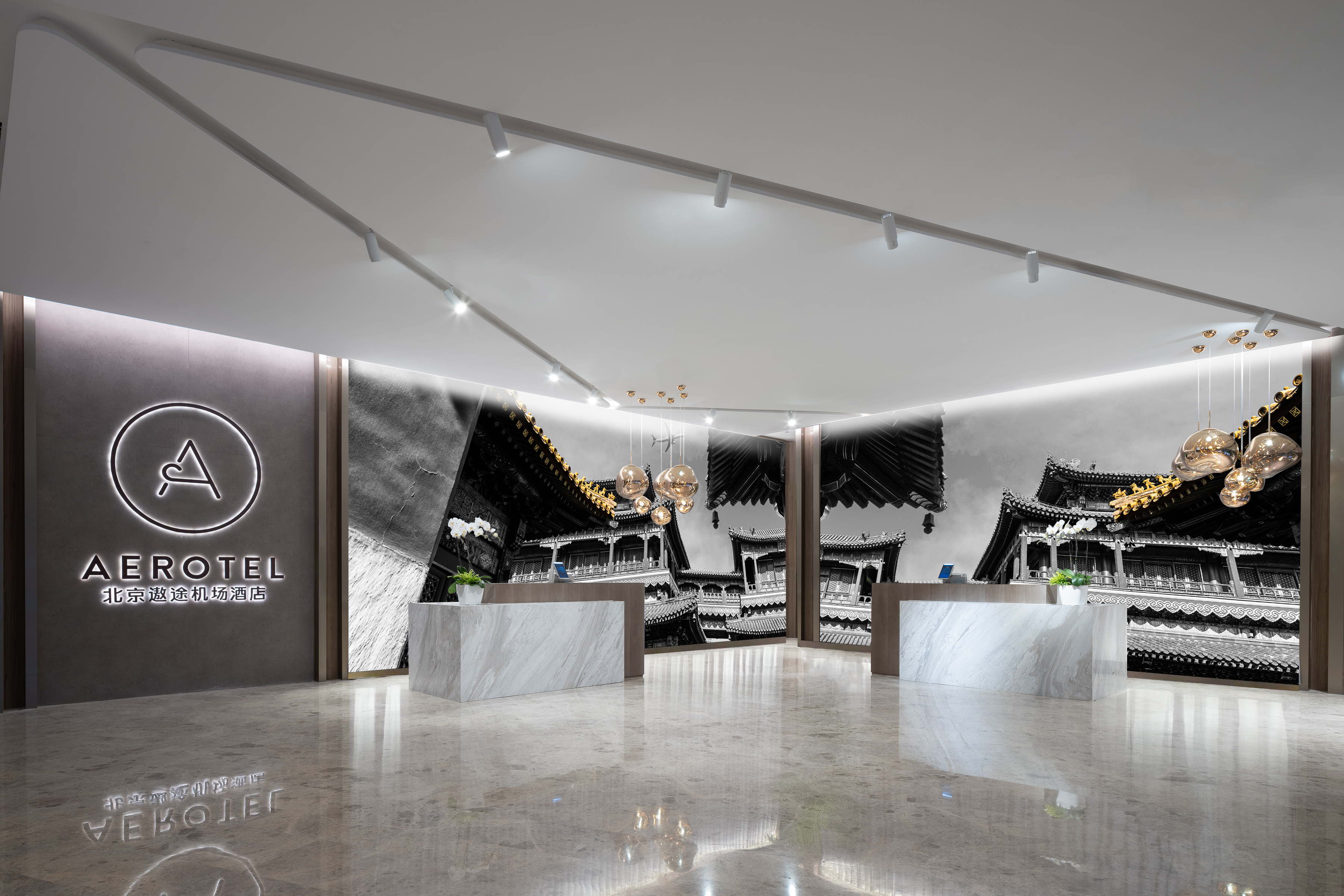 Aerotel, the world's largest chain of in-terminal airport hotels, has opened at Beijing Daxing International Airport as part of Plaza Premium Group's strategic expansion in China. Plaza Premium Group is targeting more than 40 new openings across multiple cities by 2024, the year that China is predicted to become the world's largest aviation market. Aerotel Beijing is Plaza Premium Group's flagship opening in China and a response to an increasing demand from travellers for enhanced airport services. 
"We created Aerotel to take care of travellers needing a space to rest right at the terminal with no constraint on check-in time. ​ Because of our uniqueness, we have already established the brand's footprint in Asia, the Middle East, South America and Europe in four years," says Song Hoi-see, Founder and CEO of Plaza Premium Group. "We welcome this precious opportunity to become an integral part of Beijing Daxing International Airport with our 20 years of experience in airport hospitality to make travel better for international travellers visiting the Capital." 
Aerotel Beijing Highlights: 
Largest in-terminal International Airport Hotel in China 
First and only in-terminal hotel at the new Beijing Daxing International Airport
Over 9,000 square feet with 215 guest suites, Library Lounge, Fitness Corner, Game Room, as well as multi-functional spaces for meetings and private dinners
Flexible check-in/out and hourly rates to accommodate travellers with early morning or late evening flights
Five-minute walk to the nearest domestic check-in counter and ten minutes to international check-in
Full media gallery available here.
Guest room options include Superior Single, Superior Double, Deluxe Double, Family Room, and Accessible Room. All suites are crafted to facilitate relaxing rest with quality bedding, pillow options, soothing lighting, and powerful showers. Aerotel Beijing's unique charged-by-the-hour package system allows guests to check in at any time during the day and night. ​ 
Domestic and international travellers can enjoy high-speed WiFi service, IPTV for entertainment, a Fitness Corner, and a Game Room with a billiards table. Aerotel's signature Library Lounge has 192 seats and offers an international buffet and a la carte menu with local flavours throughout the day, such as Beijing Style Noodles with Soybean Paste and Pork, Braised Pork and Egg in Black Vinegar and Beans, and Millet Cake. 
A first for Aerotel, the hotel houses two meeting rooms: Xijin House and Jibei House, as well as a VIP room Guji House, all taking on ancient names from Daxing. Equipped with full audio and visual systems, the multi-functional facilities can serve as venues for meetings, private dinners and intimate social gatherings with a capacity of up to 36 guests. ​ 
About Aerotel
Aerotel is a one-of-a-kind airport hotel located in either the airside (Aerotel airport transit hotel) or landside (Aerotel airport hotel) to provide travellers with comfortable accommodation and convenient booking hours to suit their needs. ​ Aerotel is created with the conscious merging of "Aero" and "Hotel". The root of "Aero" gives reference to air in addition to reflecting its unique location at the terminal and referencing the light, breezy, seamless experience – and good value – that travellers enjoy. ​ Designed by travellers for travellers, the guestrooms feature quality bedding, pillow options, powerful shower facilities and soothing lighting to facilitate good sleeps and power naps. Combined with attentive services, Aerotel is well-equipped for travellers to refresh, relax and rest at the airport. ​ Aerotel's expanding network covers major international airports, including Abu Dhabi, Beijing, Cebu, Guangzhou, Hong Kong, Kuala Lumpur, London, Muscat, Rio de Janeiro and Singapore. 
Learn more: www.myaerotel.com